Mortgage Refinancing
Getting you the mortgage you deserve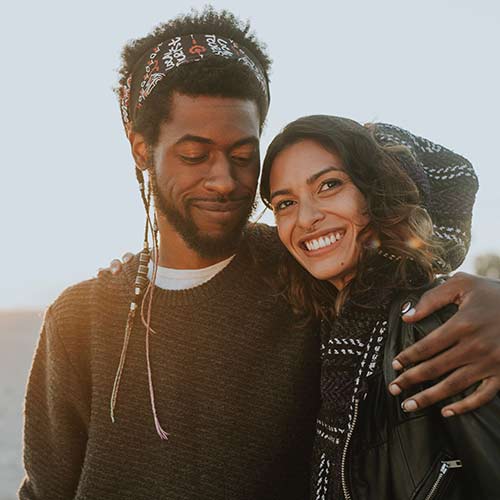 What Does Refinancing a Mortgage Mean?
Refinancing your mortgage means replacing your old mortgage with a new one. It usually results in a new loan with a better interest rate and term.
There are a few types of refinancing:
Cash-out refinancing ("equity take-out mortgage")
Rate-and-term refinancing
Transfer or switch – to another lender for a better rate and terms
Cash-out Refinancing
A cash-out refinancing (or "equity take-out") involves taking out a larger loan than what you need in order to access funds immediately. If your mortgage is for $200 000, a cash-out refinance may change your loan to $250 000, giving you $50 000 in tax-free cash.
Rate-and-term refinancing
Rate-and-term refinancing involves taking advantage of lower interest rates or shortening/lengthening your payment term. If your financial situation changes, and you have a higher paying job, you may want to pay your mortgage off faster. In such a case, a payment term adjustment can be requested.
Similarly, if interest rates are lower than your original loan rates, a rate-and-term refinance could change your monthly payment and help you take advantage of lower interest rates.
Transfer or Switch
A transfer or switch mortgage means you are transferring your mortgage from your current lender to a new one, to benefit from a lower interest rate. There may or may not be costs involved, depending on the type of mortgage you have now, what your goal is and the term remaining with your current lender.
Is Refinancing my Home Worth it?
Yes, there are many good reasons to refinance your home. This includes taking advantage of a lower interest rate, shortening your payment term, swapping between a fixed and adjustable rate, and using home equity for much needed funds.
A major reason people take out a new loan is to consolidate high interest debt into one monthly manageable payment at a much lower interest rate.
Looking to refinance your home? Request a personalized analysis to determine whether refinancing makes sense for you.
Will Refinancing Hurt My Credit Score?
Possibly! Credit scores are affected by refinancing, but the results are usually minimal. Initially, taking out a new loan may dip your credit score, but with a better interest rate and payment term the loss usually bounces back and then improves.
The initial drop in your credit score comes from the lender checking your credit score and history in order to negotiate new terms, even if nothing changes. The act of looking up your credit score and history, may potentially lower your score. If you are shopping around and getting quotes from multiple lenders over a long period of time then you are also lowering your credit score in the process.
One of the many advantages of working with a mortgage broker is that they pull your credit score once and have the various lenders they work with review this same credit report.
It is also important to note that paying off the new loan can increase your credit score, and thus the negative impacts of refinancing your home are often minimal. It is best to have a higher credit score in order to ensure the best chance of getting good interest rates.
Is it Better to Refinance or Get a Second Mortgage?
Getting a second mortgage involves borrowing a lump sum of money based on the equity of the home. Benefits of taking out a second mortgage include flexibility on accessing your cash while keeping your first mortgage, if at a low rate, still in place.
A disadvantage involves an additional lien on your home - this can increase your risk of losing your home through foreclosure if you are unable to pay back both lenders for the first and second mortgages. A second mortgage means a second monthly payment on top of your original payment, which can be financially overwhelming to some.
Refinancing your home may make sense, depending on your financial situation. A refinance can also offer an equity take-out situation where you walk away with cash from a larger loan, but still have one monthly payment.
The savings from each month can be used towards a home renovation (increasing the value of your home), education and investments.
Contact me today to discuss if either a second mortgage or refinancing your mortgage are the best options for you.
Things to Consider When Refinancing
Although there are many benefits to refinancing, there are a few things to keep in mind. You may have already locked in to a great interest rate from your original loan, and it just doesn't compare to the rates of today. I will let you know if it makes more sense to stay with your existing lender.
Consolidating your debt could be beneficial, but you need at least 20% of your home's equity in order to start the process of an equity take-out refinance.
Considering what your new interest rate will be, the payment term, amount of equity you have, and the closing costs are some important things to keep in mind.
Get in touch for help with what it means to refinance and if it is the best option for you.
In a Nutshell: 5 Reasons to Refinance:
Fresh start and to consolidate expensive debt. If you have too much high-interest debt, you may be able to roll everything into one manageable monthly payment on a much lower-interest mortgage. Then you get a financial re-set, and can potentially save thousands of dollars in interest.
Dream home. If you've found the perfect cottage, chalet, or the retirement home of your dreams, refinancing (equity take-out) may be the way to make that purchase happen now if you're not quite ready to sell your primary residence.
Renovate. Renovating your home is often a less expensive option than moving. And the right renovations can improve the quality of your life and increase the value of your home.
Wealth building. A rental property can give you a great wealth building opportunity and a source of retirement income. Or you may want to invest in a new business venture.
Large expenditures. You may be able to get the funds you need for major expenses (tuition, wedding etc.): a much better strategy than loading it all onto high-interest credit cards or loans.
How Do I Get The Best Rate Possible?
With over 15 years experience as a mortgage consultant, you can trust that I will get you the best rates, terms, and mortgage from accessing more than 50 lenders. I work with major banks, national lenders, regional lenders, and private lenders to search for the best rates and terms for your situation.
Mortgage rates offered to you depend on a few factors:
The initial down payment,
Your credit score, and
Your payment term.
Use our mortgage calculator to get an idea of what to expect for your monthly mortgage payment. Contact me for a full assessment.