Consolidate Your Debt and Save
Getting you the mortgage you deserve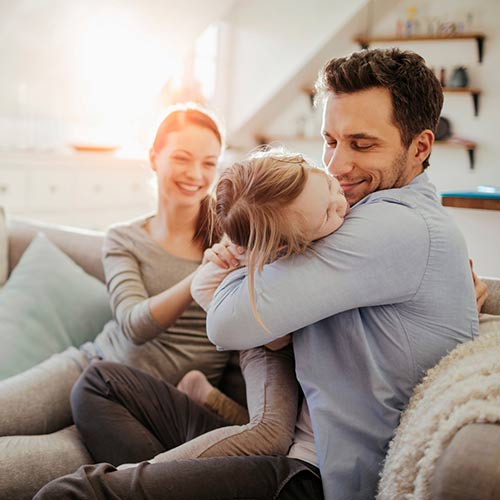 What Does It Mean to Consolidate My Debt?
Consolidating your debt involves combining multiple high interest debts into one with lower interest rates based on a new loan agreement. This means that instead of keeping track of multiple payments throughout the month, you can have one monthly payment that goes towards all your debts. Usually, the monthly payment is more manageable but the overall term is lengthened.
Using the equity in your home can help you consolidate your debt into a single, new mortgage. You then have a one, much lower monthly payment of your combined debts all under a lower interest rate.

Debt consolidation calculator
Is Debt Consolidation a Good Idea?
Many Canadians are taking advantage of debt consolidation to manage their high interest debts. You can add high interest credit card debt to your mortgage and pay a lower rate. This allows you to save money each month and have more control over your cash flow.
Debt consolidation can be a good idea to get your finances back on track, but self control to break unhealthy spending habits is also important. Some people get a false sense of security and tend to spend more than they make, or apply for more credit which keeps the problem going.
Although consolidating your debt is an option to get back on track, a commitment to keep future debt under control is essential for it to be worthwhile.
Use a free budget calculator to find out what you can afford to spend each month.
How Will Consolidating My Debt Help Me Get Back On Track?
Combining several high interest debts into a single low interest loan can help your finances get back on track. The single monthly payment becomes more manageable, you can start saving money each month, and you have more control over your finances.
Debt consolidation is a great tool to save money on interest payments. It is also important to have a budget to understand where your money is going each month. Consolidating and controlling debt is one step towards financial freedom.

Monthly budget calculator
Consolidating your debt means combining all your debts into one new mortgage. Refinancing your mortgage supplies the money for this new loan at a lower interest rate. In turn, your mortgage does increase to account for the new debt amounts, but the interest rate is much lower than credit card debt.
This means all your debt is attached to a single loan, with one low interest rate, and one lower monthly payment. It is worthwhile to have control over your finances, and refinancing your mortgage to consolidate debt may be a useful way to achieve financial control.

Home equity line of credit calculator